Sloan Magazine Loves CACI Synergy Treatments
CACI have recently just launched a brand new treatment called Synergy which is a combination and improvement on CACI's best selling hi-tech facial machines – CACI Ultra and CACI Ultimate. The revolutionary CACI Synergy treatment offers the newest technology in anti-ageing innovation by combining LED light and microcurrent therapy for better and faster skin rejuvenating results. The dual action of the LED light therapy and S.P.E.D (simultaneous photo electrical delivery) microcurrent technology stimulates tissue regeneration and encourages collagen production. Microcurrent therapy is widely used as an aesthetic anti-ageing treatment that encourages the facial muscles to lift and tone the skin.
The treatment also has an ultrasonic hand held device that contains ceramic/quartz transducers to cause any dead skin cells to dislodge and gently cleanses the epidermis from any impurities. It's an all in one treatment which also includes crystal-free orbital microdermabrasion to exfoliate the epidermis and remove dead skin cells for healthy glowing skin.
Synergy is a non-invasive treatment to tackle a variety of skin concerns including improving the appearance of dark circles, facial toning, skin hydration, acne, blemishes, lines and wrinkles. This treatment can also be used on other places on the body to tighten skin and improve stretch marks, cellulite and jowls.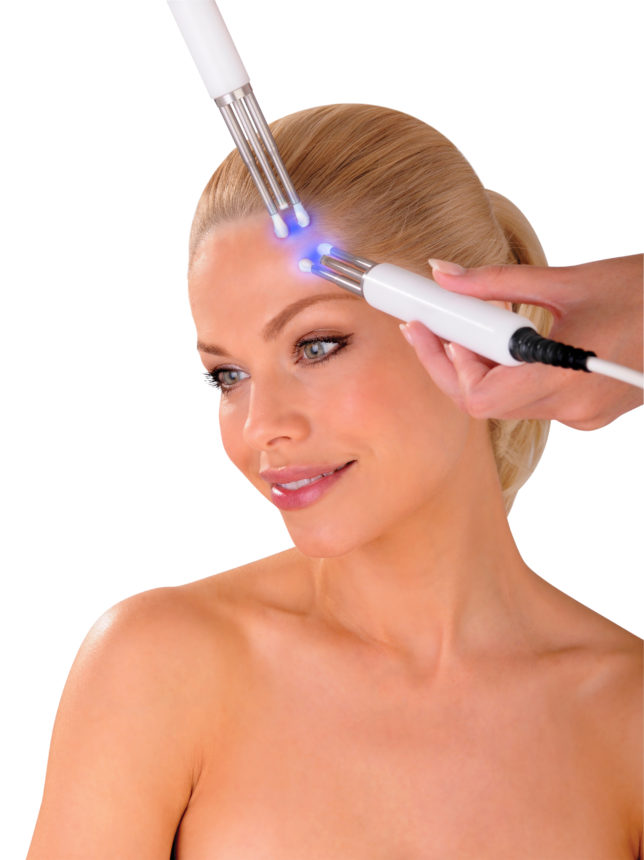 As I was receiving the treatment, my aesthetician explained that microcurrent therapy delivers tiny electrical impulses that mirror the body's own natural bioelectrical field. Microcurrent stimulation helps to re-educate the muscles and can lift, firm and tone. Microcurrent in aesthetics is commonly described as "facial toning"" or "non-surgical face lifting" due to the dramatic lifting effect that it has on the facial muscles and contours.
The CACI treatment feels like a slight tingling sensation with a warm energised feeling on the skin that was virtually painless in my experience. I was also reassured when I was told that microcurrent therapy is safe and was originally developed as a medical application to treat facial palsy and restore muscle tone by applying tiny microcurrent impulses to the affected muscles.
The final stage of the CACI Synergy treatment is the cooling and rejuvenating Hydratone which combines active micro-current rollers with a unique, electrically conductive silicon gel mask that has been infused with powerful hydrating properties.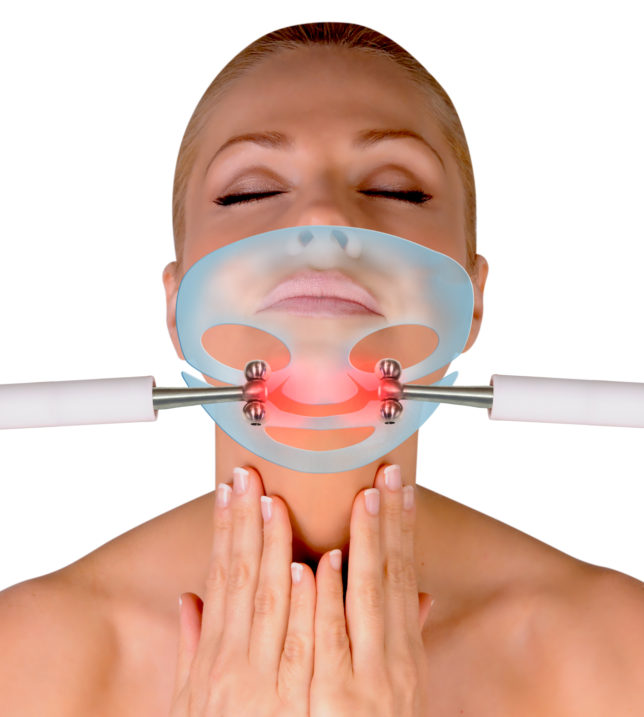 The rollers gently massage the face causing the mask to become electrically charged so that the whole face is bathed with rejuvenating energy restoring tone and firmness to the facial muscles. The energy generated also drives the hydrating actives contained within the gel mask deep into the skin tissue. The gel mask has a dramatic softening action helping to plump out and smooth deep lines and wrinkles. The Hydratone procedure takes just 10 minutes to perform yet provides immediate and intensive skin hydration and face firming.
Although I noticed a difference after my very first treatment the benefits of microcurrent are cumulative and typically a course of up to 10 treatments are recommended for optimal results followed my monthly top ups. After a course of CACI non-surgical facial toning treatment it is said you see real improvements in how your skin looks and feels. Facial contours look lifted and toned with a fresher more youthful appearance.
However I should point out that using microcurrent therapy like CACI is similar to going to the gym for a work out… if you stop going the results will gradually diminish. Without the full course on initial treatments or maintenance, your facial muscles eventually return to how they were before the treatments commenced. This is why monthly top up treatments are recommended to maintain results.
For those in the public eye or major influencers in the media, it's great to know that CACI facial toning treatments like CACI Synergy have no recovery or downtime after the treatment so your busy lifestyle can continue without interruption. No wonder so many celebrities from Jennifer Lopez and Jennifer Aniston to Sadie Frost and Linda Evangelista rave about CACI. Vogue Williams and Amy Childs are also said to be fans.
CACI Synergy is available in selected salons nationwide. I visited the Seduire clinic on London's Frith Street. For more information, please visit www.caci-international.co.uk/page/CACI-Product-Synergy